Surrounded by art and gathered around home-cooked meals, Aboriginal Disabled Yarn Groups indulge in laughter and stories at weekly catch-ups.
Key Point:
This group provides cultural connections to indigenous people with disabilities
Organizers say program fills big gap in disability services
It is hoped that this concept will be adopted by mainstream NDIS providers
Led by Kerri Colgate, a Noongar Yamatji woman, this three-hour session in the southeast of Perth offers a way for people with disabilities to connect with each other and with their culture.
This is a seemingly simple concept that fills a huge gap in the disability sector.
"I wouldn't necessarily say there's a shortage of good service," Colgate said.
"I think it's probably a more limited choice in terms of where we can go to be able to fully support the cultural positioning of individuals and their families."
The Simple Art of Connection
The group's itinerary is filled with paintings, guest speakers and excursions, but what makes Colgate's service so unique is the simple art of connection.
Colgate's mother, Cheryl Taylor, is a Noongar elder at the Center of Champions in Seville Grove, where the yarn groups gather.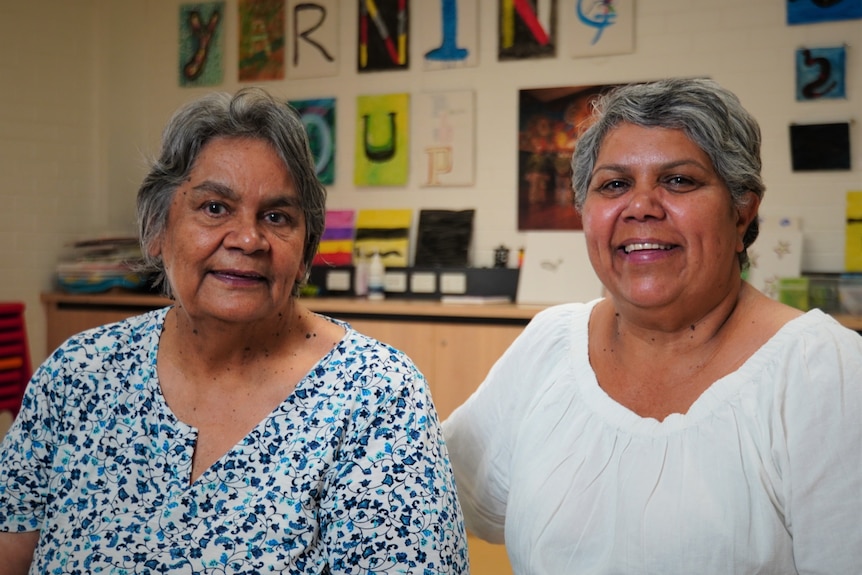 "I think it's really important for me, as an older person, to see people from different countries actually interacting, regardless of age or gender," she said.
"Many people where they live have not met or interacted with other Aboriginal people, so they are really coping with the isolation they may feel when they are in other settings."
Mr Taylor said the National Disability Insurance Scheme (NDIS) was not to blame for the lack of Aboriginal-led, culture-driven services in Western Australia.
"What we need to improve is once [NDIS] If the plan goes outside that building, how do we build the capacity of all providers and communities to get the best deals for participants?" she said.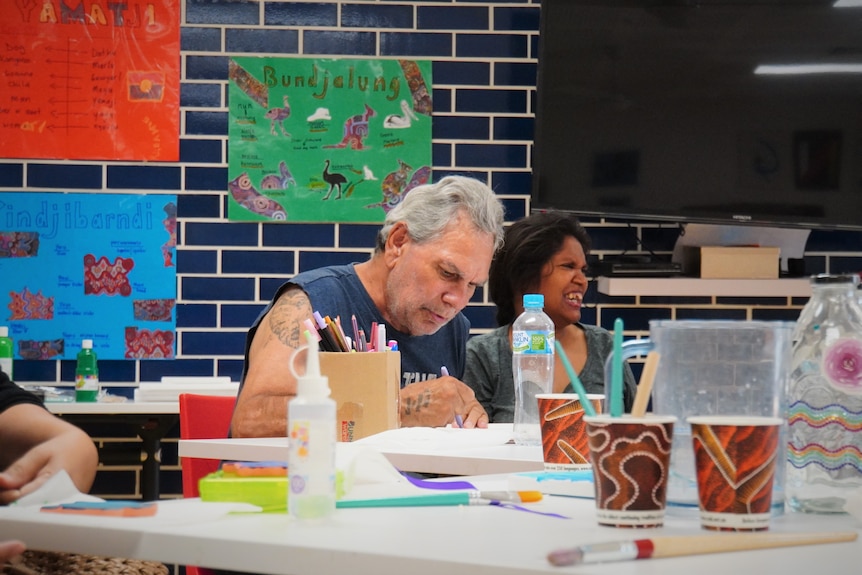 Lack of understanding
June Riemer, a woman from Gumbaynggirr Dunghutti, deputy chief executive of the First Peoples Disability Network, said the problem was widespread across the country.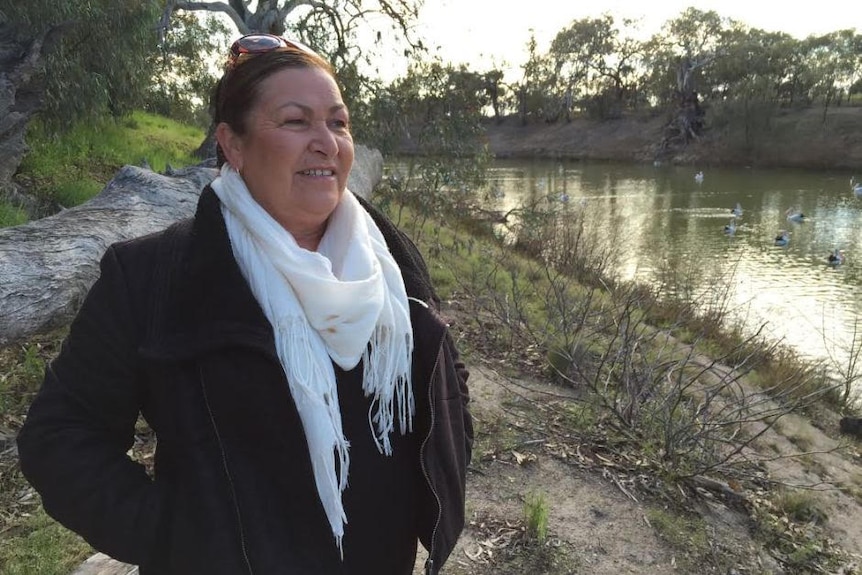 "It's about understanding what disability means in terms of the culture of Indigenous peoples that many organizations don't really understand," she said.
"Every community looks different, every cultural business is different, and we are not as harmonious as some people think.
"Until we start talking to communities and truly understand the needs of people with disabilities and the cultural differences that can impact how we support them, things will not change."
The lack of Aboriginal-led services, combined with the shortage of First Nations support workers, has proven a challenge for mother Rebecca Dixon.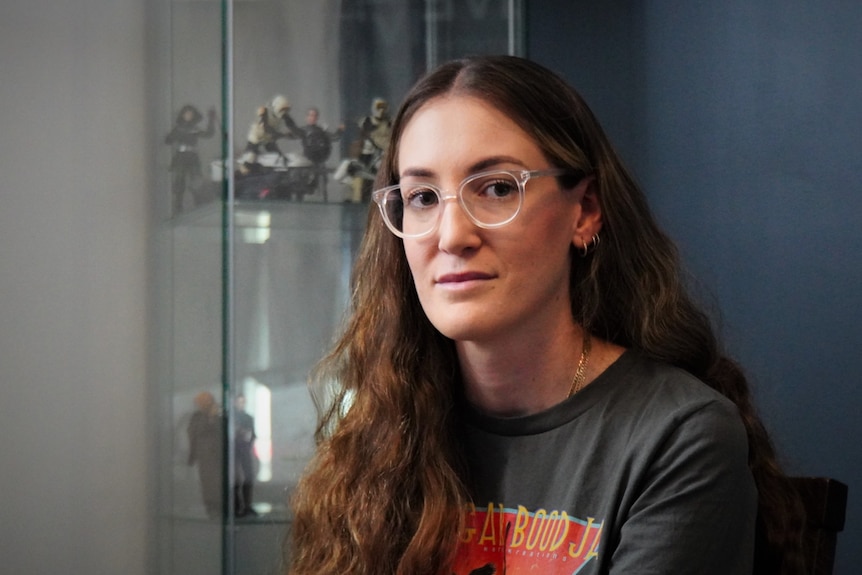 Three of her four children live with disabilities, and she has been looking for adequate support for her four-year-old son for almost a year now.
"We wanted Aboriginal support workers, if possible, but if they weren't, they would be culturally savvy and aware that our families may be different than non-Indigenous families. I needed someone," she said.
"You are not using the funds allocated to your support workers and are at risk of losing them."
Safe ties with relatives
Dixon and her family live in a northern suburb, and unlike Colgate's Yarn Group, there are no services aimed at connecting participants to their culture.
"The services I've hooked up with have come out the Midland, Kwinana, or Armadale way, but nothing here," she said.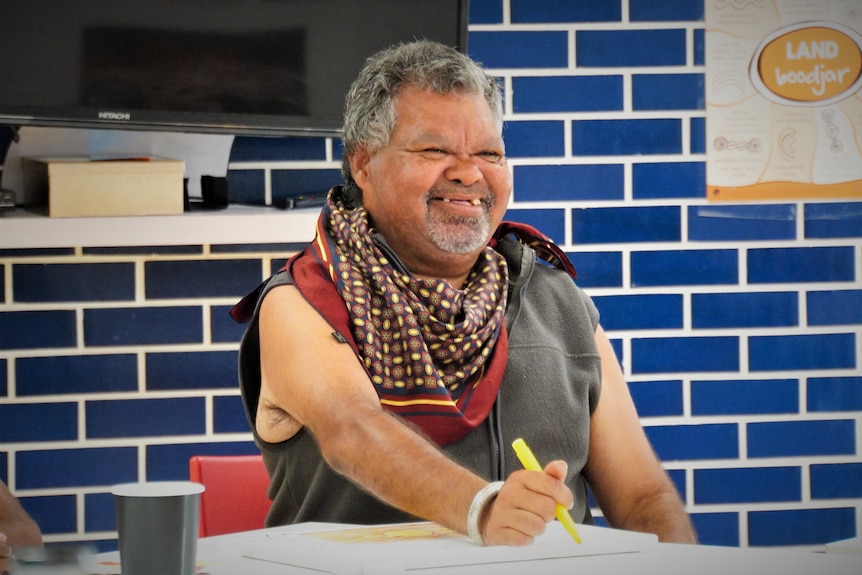 However, as interest in yarn groups grows among mainstream providers, the range of similar services may be expanding.
"We're slowly seeing more and more providers wanting more information, and they're certainly using places like ours," Colgate said.
She said it would be difficult for these providers to replicate the environment of her services at Champion Center.
"The elders we have here provide a safe connection through kinship so that someone can confidently accept themselves for who they are," Colgate said.
What mainstream providers can do is offer their clients the option to join similar groups.
"It is in their best interests to do so," added Taylor.
"The number of Aboriginal people in NDIS is probably very large, and from a business perspective it is a huge responsibility for them to develop their ability to understand the cultural needs of their participants and clients."