Madison artist Bob Hanneman, known for his intricate garden-inspired paintings and outreach to other artists with disabilities, died last week at the age of 90.
A public celebration of Hanneman's life will be held at St. Mary's Care Center, 3401 Maple Grove Drive, on Monday, January 16 at 12:00 p.m., and an exhibition of his work will be on display at All Arts, Wisconsin, 1709 Arburg Avenue. will be
Born May 7, 1932, Hannemann spent his childhood in Madison. According to his nephew, Michael Sloane, he attended school and learned to read and write, but the state told his parents to move to the Northern Wisconsin Colony and Hospital in Chippewa Falls because of cognitive impairment that caused seizures. Advised that he should be admitted to a training school.
"It was a dark period in his life," Sloan said.
"It sucked there," Hannemann told Cap Times in 1996. I didn't even have my family there. You couldn't get off the ground. I couldn't even get home for Christmas. "
Hanneman later told Sloan's mother, his older sister, that he turned to art as a way to avoid getting into trouble with others. He also found an escape in gardening. It became one of the signature themes of his pen and felt-tip paintings.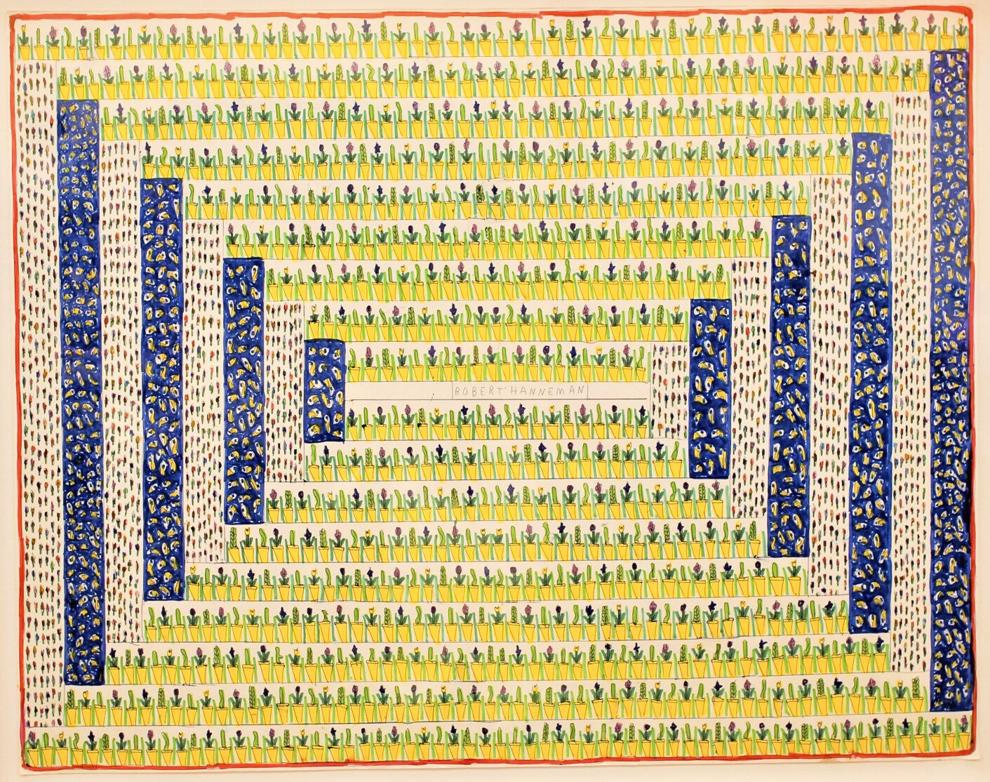 In his thirties, the self-taught artist moved back to Madison with his parents and set up an art station in his bedroom. At age 59, he moved into his own apartment, got up early to paint religious and nature-inspired images, and then headed to his Felly's Greenhouse, where he worked for years.
"I wake up at 3 a.m. and work on my art pieces until it's time to go to work. ," Hanneman said in an artist statement shared by ARTS for ALL Wisconsin, a nonprofit that provides a platform for artists with disabilities to sell their work. Over 30 years.
"Ideas come right out of my head, and when they come, I have to draw them," Hannemann told the Wisconsin State Journal in 1992.
your own style
Hannemann's work is exceptional in its detail, says Peter Bovenmeyer, Art Director of ARTS for ALL. "He just draws 1,000 of his little flowers and fills in a big poster board. From a distance you don't even know what it is, but when you look closer, it's really amazing."
Among Hannemann's works, there are 100 rows of small flowerpots. Others show scenes of gardeners planting or birds in flight. "It's this simple pleasure combined with a really striking, ritualistic approach to art," said Bovenmeyer.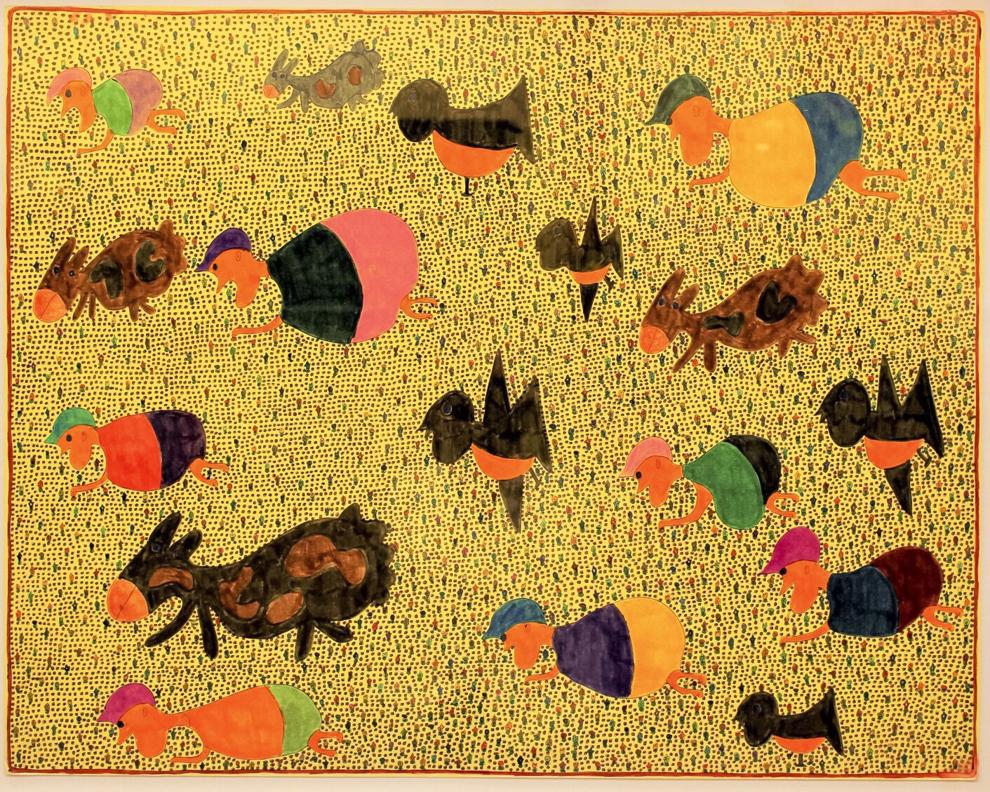 "You can tell by looking at it. That's Bob Hanneman. No one else does this kind of work."
Hannemann's playful pieces have attracted legions of fans and patrons and have been sold at the nonprofit's booth at the annual Art Fair on the Square and other events. "I don't know how many pieces we sold during his time with us, but I'm sure there are thousands," Bovenmyer said. rice field.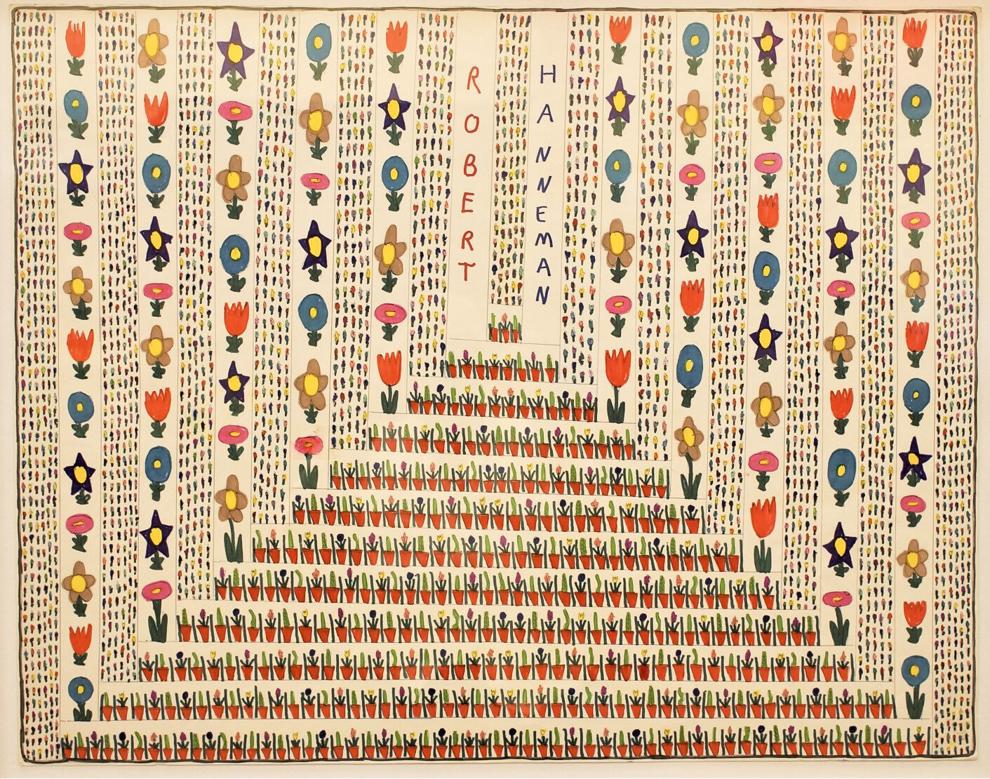 Hannemann's art has been featured on the covers of Fortune magazine and the 1992 Land's End catalog. His work is part of the Harvey A. Stevens International Collection of Art by People with Developmental Disabilities at the Weisman Center at the University of Wisconsin-Madison.
Other works hang at The Library Cafe & Bar near UW-Madison, the MNM Coffeehouse in Waunakee, and the Black Earth Children's Museum, said Dane St. Pierre, former self-employed coordinator of the Madison Area Rehabilitation Center. . his job.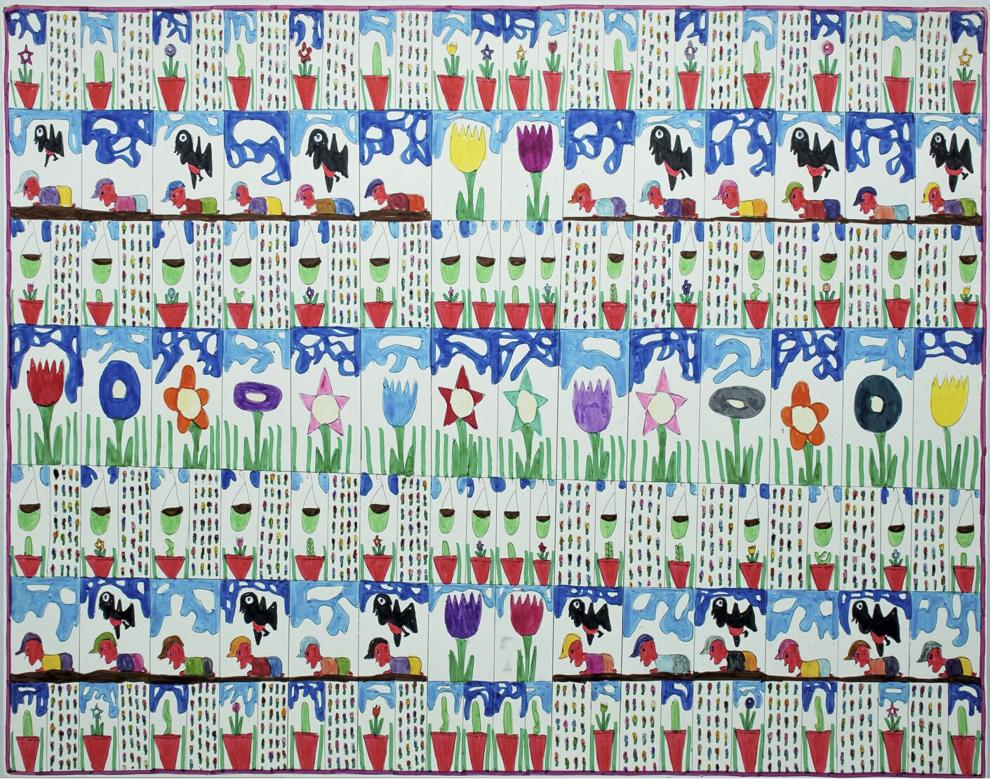 "There were places all over the city that absolutely loved his work, and they shared the same love I had for his art," St-Pierre said.
Meanwhile, Hannemann facilitated the work of others. "He was kind of a big shot in the arts and the disabled community," Bobenmeyer said. "I think he was aware of that. He really tried his best to support other artists."
"We are all artists and we all deserve the opportunity to present our work," Hannemann said in a quote shared by Bovenmeyer.
Works currently on display
About two years ago, when Hannemann's health began to deteriorate, he moved to St. Mary's Care Center, a nursing home, where he painted a lot in the community room. Jan Holling, who volunteered as a court-appointed guardian for the last two and a half years of Hannemann's life, said.
Her job includes keeping Hannemann's supplies on hand. "Every time I asked someone, 'Do you have anything Bob needs?' He always needed poster board and markers," Holling said.
And last summer, Hannemann's eyesight and coordination deteriorated, so he stopped painting. Around that time, Holling and Bobenmaier received a call from MARC staff asking them to take over the art they had been keeping for Hannemann.
"Two-thirds of the room was full of Bob's stuff," said Holling. Holling estimates that there were about 700 original unframed pieces of art, as well as mugs, mouse pads, and notebooks with his work printed on them. "I had no idea he had so many things."
Using some of those works and borrowing others from private collections, Bovenmyer organized a building-filling retrospective at ART for ALL, featuring about 40 of Hanneman's drawings. Hannemann attended the opening.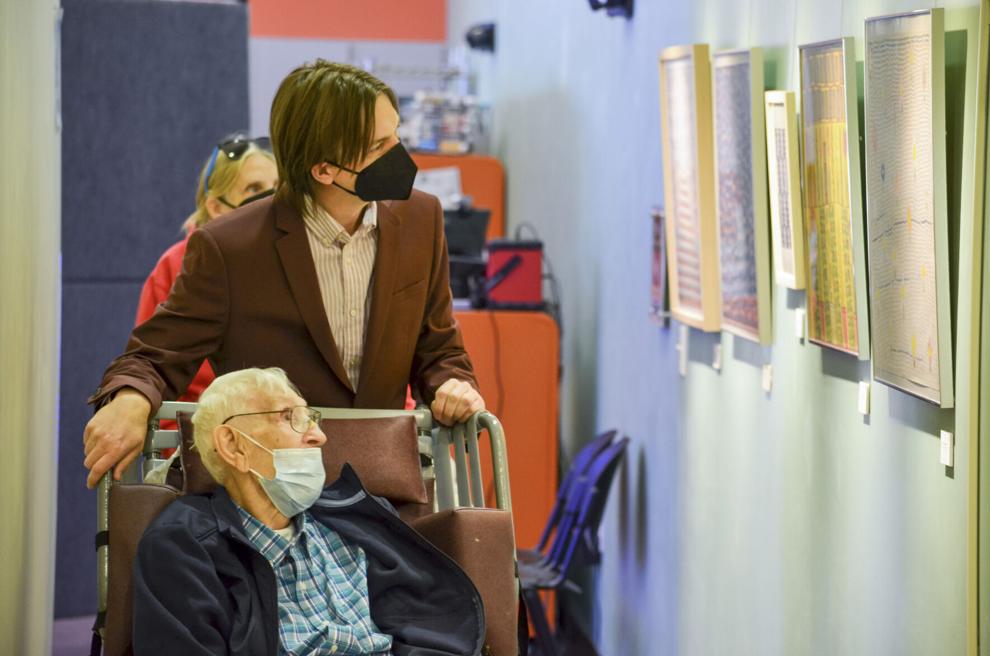 The exhibition was supposed to end in December, but was so well received that it was extended until at least the end of January, and may be extended further, Bovenmyer said. Visitors can watch the nonprofit whenever it is open. Monday through Thursday from 10am to 6pm and Friday from 10am to 4pm.
model of kindness
In addition to art, Hanneman loved playing cards and attending his church, the Good Shepherd Lutheran, in Madison. As a young man, he competed in the Special Olympics long jump. He enjoys being with his extended family and spends summers at his parents' lake house in Montello, where he tends the gardens and when his young nieces and nephews quarrel. I scolded him.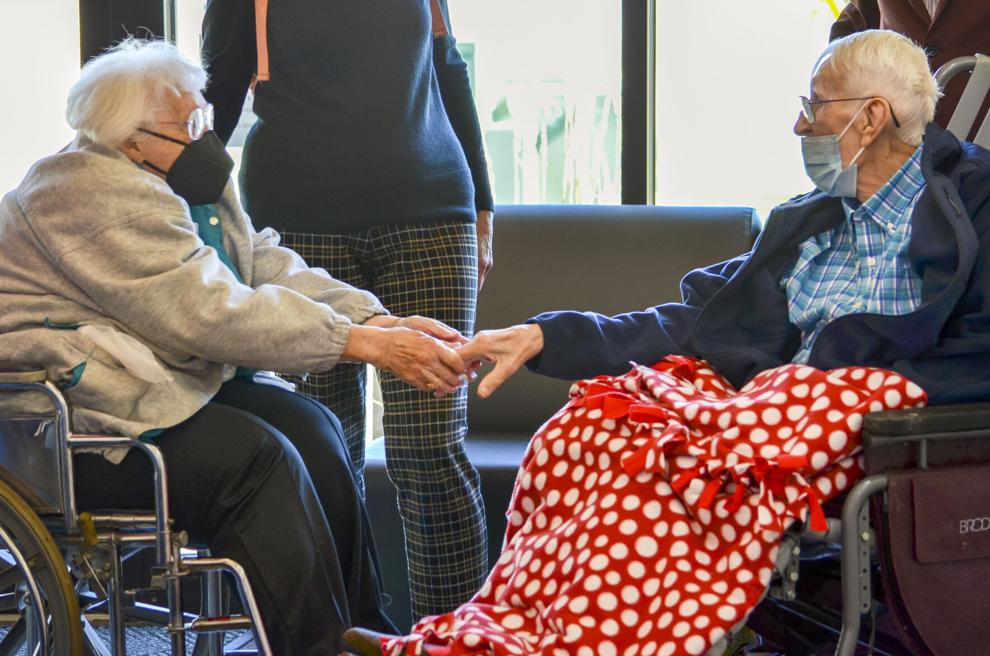 "I think when he was young, he probably struggled with other people's comments. He never wanted one of us to say something unkind to the other.
Holling, the former director of the Central Wisconsin Center, a state institution for the mentally handicapped, said Hanneman would not have been institutionalized if he had been born today instead of nearly a century ago. His life could have been quite different, she said.
Fortunately, he was able to spend most of his adult life outside such institutions. But it gave him the independence to do what he really loves."
Hanneman passed away peacefully on the morning of January 6 after spending about two weeks in hospice care. "There was no better way for Bob to transition into a new life," said Holling.
Editor's Note: An earlier version of this article misspelled Peter Bovenmyer's surname. I'm sorry.