From the beginning, I didn't mean much about my son Henry. All the clues were there. I didn't know how to read it. He didn't see or recognize me when I entered the room. He had no interest in toys, books or videos. He was taken aback by his new busy environment. He wasn't gaining weight or hitting milestones.At about 5 months, his eyes started shaking.
Over the years, we've navigated the challenges of providers, specialists, MRIs, ER visits, and new diagnoses. Yet, during his first five years of Henry's life, his disorder was not diagnosed. Even his pediatric ophthalmologist claimed that Henry's vision was fine, instead attributing his disability to attention and behavior problems. I was having a meltdown by picking up my hair, kicking, pulling my hair, scratching, and throwing anything I could get my hands on. He didn't know what to do and just looking at him like this broke my heart. Now I know he was trying to convey how difficult it is to exist in a world that wasn't designed for him, a world that no one knew he was blind.
All the while, Henry struggled with visual attention and visual perception, which prevented him from accessing and making sense of the world around him. His vision was unreliable. A busy environment, a hot day, or feeling tired can make his eyesight almost unusable.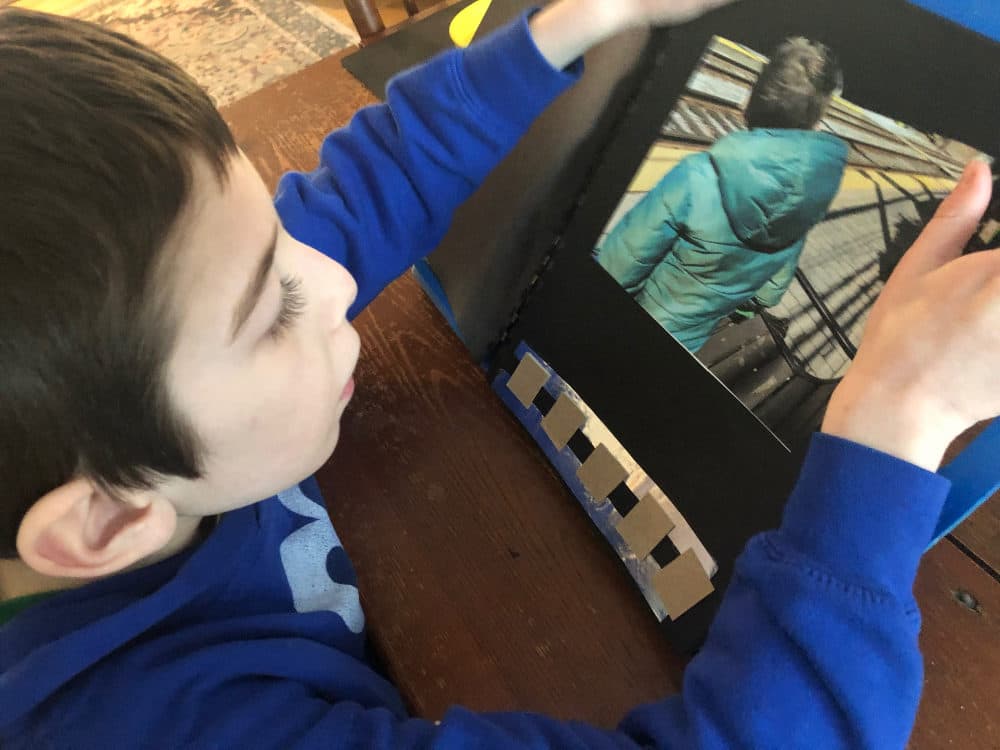 As we tried to help Henry, our family faced the grief and trauma that comes with raising a child with disabilities and complex medical needs in a society that is not fully accessible and inclusive. The journey as a parent has been hard. Parents with disabilities talk about this all the time. We must be the ones who pave the way for our children. I had to fight for Henry.
When Henry's preschool teacher acted on her suspicions and invited a vision specialist to a conference, she uttered the words that changed our lives. "Henry shows CVI in action."
I had never heard of CVI, or cortical/cerebral visual impairment. This is true of many parents of children with her CVI, which is misunderstood and underestimated, even though it is the leading cause of blindness in children. CVI is a brain-based visual impairment caused by damage to visual pathways or visual processing areas of the brain. Premature birth, oxygen deprivation, childhood stroke, and complications of genetic disorders are common causes.
Many children with multiple disabilities, especially those with CVI, are not diagnosed accurately and comprehensively until later in life. Even the five years my family waited for a correct diagnosis was too long. I wasted my precious time. Henry was falling behind more and more, missing opportunities to build basic skills and concepts. During these emotionally draining years, we felt like we were failing Henry no matter what we did. Now that he had a diagnosis, he had to make up for lost time. I didn't know how.
When Henry's preschool teacher acted on her suspicions and invited a vision specialist to our meeting, she uttered the words that changed our lives.
So I did what many parents raising children with disabilities do – I dove headfirst into research.I found an online library of webinars and courses. And most of all, I found a community of parents, a group of mothers raising children with complex disabilities, that became my lifeline. In a time of terror, it gave me a sense of belonging. This is the power of community, information and resources. I started finding ways to move forward.
We found that most educators did not know enough about CVI to give children access to learning, but we were able to find teachers for the visually impaired (TVI). was lucky. He has a deep understanding of his CVI and undergoes special training to teach Henry how to read both. Print and Braille. Today Henry is on his way to literacy. He has a strong sense of belonging to his fourth-grade classroom at a public school outside Boston. He considers himself a learner, reader and problem solver. His orientation and mobility specialists help him use his white cane to navigate the community. I have. This approach has changed the lives of Henry and our family.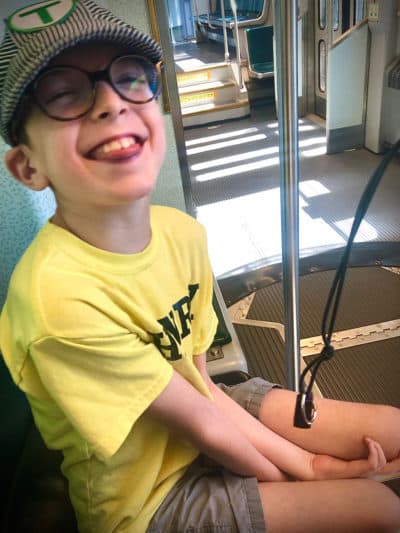 I remember when his teacher, TVI, sent him a video of Henry reading a short sentence. I dropped my phone and screamed in disbelief. I have reviewed it dozens of times. Progress is hard work for Henry, so this breakthrough was a major turning point.
These days, I love reading the books his TVI has made for him, adapted in both print and Braille. They're all about his train ride. You can find us on the train every weekend. Henry announces all the stops out loud and asks everyone which one is theirs. His love for T is his gateway to reading, writing and mathematics.
I always wonder what would have changed if I had found the right resources sooner. As a parent, it's hard to live with regret and guilt. Still, this has been a difficult journey, but Henry is a gift to my family and this world. Whether it's a schoolmate, Dunkin' cashier, or MBTA driver, he shows others that they matter.
The future of children with disabilities is so uncertain that it is difficult to think about. I know I am entitled to the program. You deserve a future to live with.
Follow Cognosenti on Facebook, twitter.