Hale Zukas just wanted to be fast and free.
A prominent disability rights activist from Berkeley, California, he became an unforgettable force in breaking down barriers in a bar-controlled motorized wheelchair protruding from a white helmet strapped to his head.
His recent death has sparked an outpouring of tributes and memories of the pioneers who helped usher in the revolution of opening public places, transportation and services to people with disabilities.
Using civil rights-era tactics, Zukas staged provocative protests and lobbied politicians in Washington, DC. Perhaps most famously, in 1977, he and dozens of other activists with disabilities conducted his historic 26-day occupation of the federal government building in San Francisco. To publicly funded services for people with disabilities.
"Hale will be remembered for his audacity and relentlessness," said fellow disability rights activist Judy Human, one of the protest's leaders. He was definitely a positive person."
Zukas died at a Berkeley hospital on November 30, 2022 of heart failure. But those who knew him well say that after living with severe cerebral palsy for 79 years, he has accomplished more than most able-bodied people.
"We've lost a giant," said transportation official Chris Peoples, who first met Hale when he was chained to the bumper of a Greyhound bus during a protest in San Francisco in the 1980s.
From Student to Disability Rights Advocate
Halle Zukas' illustrious life began at a time when disability rights were almost non-existent.he was born in In 1943, cerebral palsy left him with difficulty controlling his limbs, impairing his ability to speak. Doctors suggested that his mother should put him in an institution. However, she refused and found a way to nurture his brilliant mind instead.
Zukas could speak, but many people did not understand him, so he often pointed his headstick at the letters on a board mounted in front of his chair. One of the first severely disabled students to enter UC Berkeley, he eventually graduated cum laude with a degree in mathematics and a minor in Russian.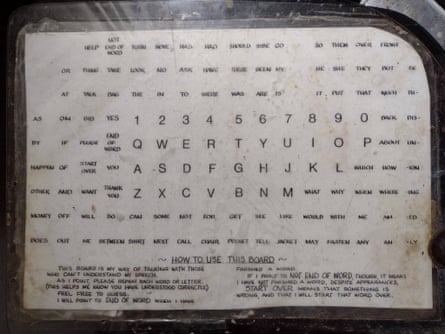 Zukas graduated from Berkeley at the height of the civil rights movement. But at that time, people with disabilities still faced hospitalization and confinement, and had little chance of becoming independent.
"At the University of California, Berkeley, the civil rights movement had unleashed all hell. said Ken Stein, who worked as Zukas' assistant and eventually graduated. He will be a lifelong disability rights activist.
He said Zukas and other students fought for their rights and resources to live in the community and established a center for independent living that has become a global model.
An early goal for Zukas was a physical barrier that prevented him and other wheelchair users from moving freely through the streets of Berkeley. According to longtime friend Ralph Hotchkiss, he sees disabled warriors go out at night and use sledgehammers and chisels to make their own "curb cuts," or crudely crafted ramps, in sidewalks. Zukas eventually worked with the city of Berkeley to make the lamp permanent in one of the first programs of its kind.
When Zukas first started working on the traffic problem, there was no way for wheelchair users to get on even the stilt-floor city buses. Also, the next generation of buses used lifts that were notorious for mechanical failures.
Peoples, who served on the board of AC Transit, a local bus agency where Zukas served on the Accessibility Board for decades, has built a ramp-accessible bus for wheelchair users. I remember him patiently proposing and testing new versions until . That model is now being copied around the world, Peoples said.
Zukas doesn't just focus on public transport. In the 1980s, he turned his attention to Greyhound Lines. Greyhound Lines said at the time that, as a private company, there was no need to make its buses accessible to people in wheelchairs. Zukas and other activists strongly disagreed, holding protests in San Francisco and chaining wheelchairs to buses.
Zukas has also made transfers easier for people with disabilities, such as by redesigning elevator buttons used at Bay Area Rapid Transit stations so that they can be operated by people wearing helmet-mounted pointers. It was praised for the numerous design tweaks that allow it to be
"Despite how difficult communication was for him, Hale knew more about transportation and transportation financing than most people around him," said Peoples.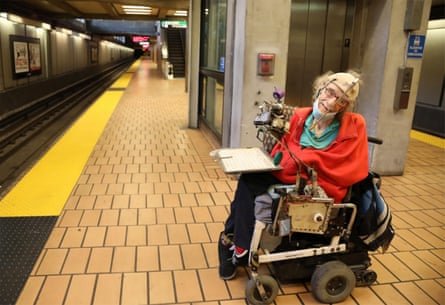 Confront politicians, chase trains, speed down the streets
Seeing his signature flash of humor, Zukas had no hesitation in creating scenes that conveyed his political views. He was an active lobbyist at the California State Capitol in Washington DC and Sacramento.
A longtime friend and activist, Hotchkiss describes how Zukas made his way through the United States Capitol, ran into various legislators' offices, and pointed to his board of directors to ensure that disabled people could attend public colleges. I explained how I started arguing the injustice of not being able to use transportation. .
Hotchkiss recalled when Zukas sprinted "dizzyingly" through the streets of Washington, D.C. at night in the rain, hitting cobblestones and jumping over lines of parked cars in a wheelchair controlled by his own hand. I fondly remember trying to catch up with Zukas. Hotchkiss couldn't keep pace with his hands, so Zukas told him to grab his wheelchair and towed Hotchkiss' chair behind him along the driveway.
"As soon as I grabbed it, he put it on the floor, so it was tough," said Hotchkiss. "Then I'll lose power again and he'll be half a block in front of me."
Zukas loved bridges, planes, and most of all, trains.
Hotchkiss remembers going on a "train chasing expedition" with him. Hotchkiss, who was paralyzed from the chest down in a motorcycle accident while in college, rigged a van so that he could drive it with his hands. Zukas will get information about where old steam locomotives run.
"We would spend the day catching trains going through various junctions and then flooring to the next junction so we could see the trains again," he said.
Due to how laborious it was for him to communicate, Zukas learned to speak elegantly and economically.
"Disability is not a tragedy. It is a tremendous hassle," he remembers saying.
With typical wit, he called people without disabilities "temporarily able-bodied," said Pam, who worked with Zukas for years at the World Institute for the Disabled, an Oakland-based nonprofit. Reminds me of Mendelsohn. He is also remembered for having a sticker on his wheelchair that read, "Proud to be a Clip".
Zukas had gone on a historic walking tour and was racking his brain. He participates in theatrical events, comedy shows and movies. He listens to a local leftist public radio station.
Nina Sprecher, who became his aide in 1980 and remained a lifelong friend, directed Zukas to others to carry out his projects, despite being unable to use his hands. I remember He took a picture with his giant camera and told Sprecher what to include in the frame and the correct aperture and settings to use.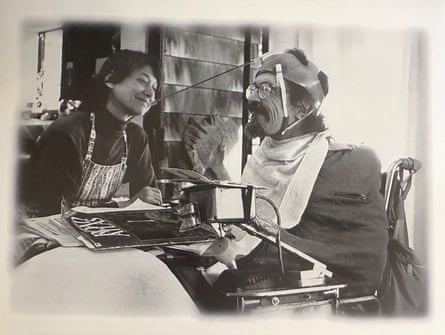 From time to time, he would ask her to take out some tools and mechanically modify the wheelchair.
"Sometimes he would ask me to do things I didn't think I could physically do," she said. "
While searching his posthumous possessions, Sprecher discovered an old liability form that Zukas had signed for his wheelchair. This may have included his speed secret. He asked the wheelchair provider to beef up the chair's electric motor, but the company acknowledged that the wheelchair was "not designed to accept this additional speed and power" and disclaimed any liability. I have agreed on the condition that I sign a form promising not to indemnify. injury.
Zukas lived through the passage of the landmark Americans with Disabilities Act of 1990, witnessing a new era of disability rights, served on numerous committees and committees, and received the Presidential Commendation from Jimmy Carter. Even though he did, friends say he never felt responsible. work is finished.
Brad Bailey, who made an Academy Award-winning documentary about Zukas, said Zukas often felt unseen, even though the law protects the rights of people with disabilities. , Bailey said that the legacy Zukas left behind was evidence of breaking through the stigma and sense of invisibility that people with disabilities often face, and that it changed many minds in the process.
"How many people in their life can say they've seen a challenge, pursued that challenge, and won it?" Bailey said. "He could say it."