T.The first few shots of Reed Davenport's experiential documentary, I Didn't See You There, herald a shift in perspective. It's a familiar urban scene shot from an angle rare in movies. The camera is at average waist height, often tilted, and moving at Davenport's wheelchair speed. Mounted on a wheelchair or handheld, the camera operated entirely by the filmmaker reveals fragments of the cityscape often missed or unavailable to able-bodied pedestrians. The train's acceleration matches Davenport's chair, the glossy white subway tiles, and ripples in an optical illusion as you watch at his pace. Other than Davenport's occasional reflection in the storefront mirror, the only other figure in the center of the frame is another person in a wheelchair.
We also see a myriad of reactions – contempt, irritation, over-respect, general awkwardness – Davenport's disabled presence draws from people in and around his neighborhood in Oakland, California. The 76-minute film, which had a rough theatrical run and is now available to stream on PBS, has an uncomfortable question. Where is the line between seeing and actually seeing?
I Never Met You generally eschews documentary conventions. There are no narrators, reenactments, or outside context, and little to distract the plot other than snippets of Davenport's daily life and a few trips to see his family. east coast. Davenport provides occasional narration, particularly regarding his freakshow legacy after a circus tent ominously (or accidentally for symbolism) arrived in his neighborhood, but reveals his condition, which is cerebral palsy. We just glanced obliquely at his physical appearance. His distorted reflection in a shop window, his hand reaching into a glass to clean up a spill, his feet in the shower. "People with disabilities are often seen but not heard," Davenport, now based in Brooklyn, told The Guardian. I can hear you, but I can't see you."
Davenport has previously directed two feature films about life with cerebral palsy. In his 2013 Wheelchair Diaries: One Step Up and his 2015 A Cerebral Game, he talks about his evolving love of baseball as a disabled player and fan. I Wasn't There, which he began shooting in 2018, was Davenport's first time behind the camera and a departure from the more structured nature of his previous films. "The idea of ​​exploring with this camera has been in the back of my mind for years. Mounting the camera on a wheelchair, a small model typically used in drones, gave him "much more freedom" than his previous filming experience. "It allowed me to play a lot and have fun that way and literally experiment."
"I don't think the film really lends itself to me being in front of the camera," he said of the decision to remain largely invisible. Instead, we primarily see the world as he sees it, influenced by his disability. There are scenes that are received (at Bart's stop and drive into a dark passage looking for an elevator) and scenes that are not (looking up at a skyscraper, catching a snippet of tourist dialogue, checking a match). dot com).
Interactions captured in the averted gaze and jerky movements of Davenport's wheelchair operation testify to Freakshaw's shadow and able-bodied blindness to disability. There is a city bus employee who brusquely demands that Davenport turn his wheelchair. A man casually blocking a lamp to a Davenport house with an electrical cord. There are many people who block sidewalk slopes or say excessive "I'm sorry" and run away. A neighbor, who introduced himself as Davenport, unlocked the door and said, "More power to you… fucking fight it out". react to And to the neighbor: "I mean, everybody has a shit, right?" That's what it means.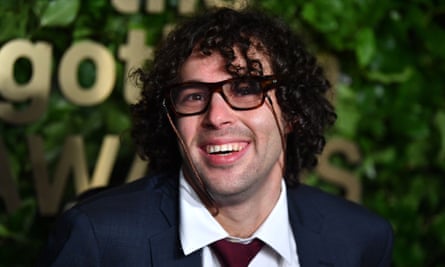 This documentary captures some loosely edited bits of Davenport's visit to his hometown of Bethel, Connecticut (also the birthplace of freak show pioneer PT Barnum, a fact he addresses throughout the film). It was intended as he told his mother in one of the scenes. personal movie. "I think there's a tendency and an expectation of people with disabilities making films about themselves," he said. "You can't expect that. Of course people can if they want, but there are other issues that can't be addressed in this idiosyncratic story structure, so I hope there will be a film that shows disability collectively rather than individually." I have."
Towards the end, the almost constant movement of the camera pauses. We sit behind Davenport and his mother in our East Coast backyard, meditating on his political leanings in the roles they're both familiar with. She is concerned about the effect of political involvement on his mood. He sees it as a clear result of a politicized existence. Stillness is sharp. The city's (still limited) accessibility Without his infrastructure, Auckland is relatively accessible, but "no city is accessible," he said.
Still, Davenport said the film itself doesn't have a broader message than one hears. "I think my team and I have worked hard to be non-prescriptive," he said. "I'm not trying to say anything specific. I just want this movie to be more of an experience than a movie." There aren't many moments that can't be touched like glimpses – Davenport's hand reaching out to touch a tree branch, moving chain link fence patterns, low crackling sounds. Wheelchair sliding on sidewalk. One slice of life, another point of view.