Experts say weak accessibility regulations and lack of government enforcement are contributing to the digital divide, and the solutions are often simple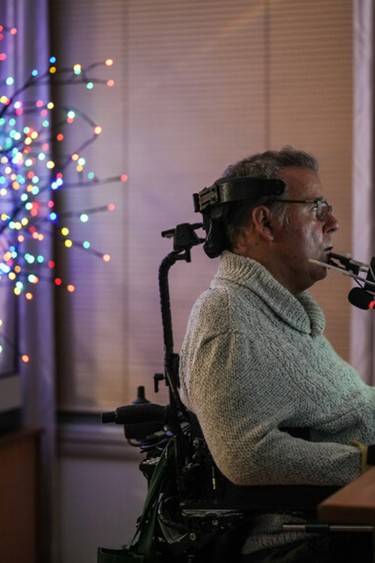 Article content
Being connected to the internet is more important now than it ever has been. Canadians need a reliable, high-speed connection for school, work and just about everything to do with their daily lives. But, as Canadians come to enjoy ever faster upload and download speeds, many still don't have access to even the most basic internet service. From rural and Indigenous Canadians suffering from a lack of infrastructure and low-income people struggling to afford high prices, to digital illiteracy and people with disabilities unable to navigate an inaccessible internet, Jessica Mundie reports on the Canadians who have been Left Behind.
Article content
Many years ago, when a person began losing their vision, the most common concern they had was no longer being able to drive.
Now, Kim Kilpatrick, who has been blind since birth, says when she speaks with those new to vision loss, they are most concerned about not being able to use their computer or smartphone.
"This technology is in their life and for better or for worse it is here to stay," she said. "They are worried they may lose it."
Kilpatrick runs the Get It Together with Technology program with the Canadian Council of the Blind. The program runs group meetings for people who are blind or have low vision to discuss their technology needs, troubleshoot any issues, or learn about specific tools, like how to use the calendar app with voiceover on an iPhone.
Article content
"Technology is changing so fast," said Kilpatrick. "And there is a continuous learning curve with every new device, so we are here to support each other."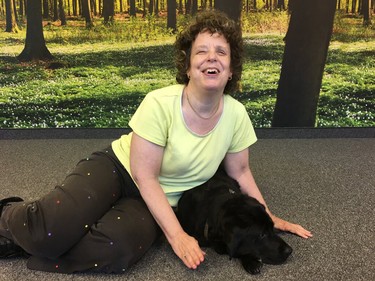 According to the Canadian Survey on Disability (CSD), in 2017, about one in five Canadians with a disability said they do not use the internet.
With more than six million people in Canada over the age of 15 living with a disability, barriers to internet accessibility are felt widely, no matter someone's location, age, or income status. The cost of some assistive technology, lack of devices and internet connections, and inaccessible web page design are all barriers to digital accessibility and further the digital divide for those with disabilities.
Experts say weak accessibility regulations and lack of enforcement by governments are contributing to the divide, and the solutions to some of these problems are often not complex or expensive.
Article content
To use the internet, Kilpatrick relies on several different assistive software, such as screen readers, electronic braille, and voice assistants.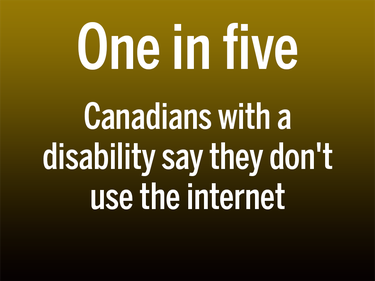 Screen readers read what is on her phone or computer screen. If all the tabs and buttons on a webpage are labelled correctly, she said this technology works well and is something she relies on every day.
Electronic braille is a Bluetooth device that pairs with her computer and translates what appears onscreen into a line of braille. This is an especially important device for anyone who is both deaf and blind, said Kilpatrick, as they would not be able to hear a screen reader.
Voice assistants like Siri or Alexa can also come in handy, she said. Users ask a question, such as if they have any unread emails or text messages, and the voice assistant responds.
Article content
While some devices come with assistive technologies, like voice assistant on a cellphone, Kilpatrick said sometimes someone may have to buy other high-end devices to get the accessibility they may need which is not always financially viable for someone with a disability.
According to the CSD, in Canada, one in four people who report having a disability is considered to be low-income, which is defined as those living in a household earning less than half of the median Canadian income.
Of CSD respondents who said they do not use the internet, 18.2 per cent said it was because of an information and communication technology reason, with the most common being they do not have a device that can access the internet. This was followed by no internet service in their area and that they require specialized software to be able to use it.
Article content
Of those that said they need specific software to access the internet, 70 per cent said they did not have all the assistive technology they need.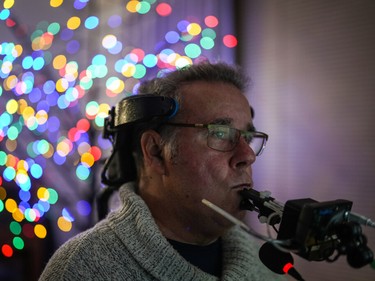 After suffering a spinal cord injury in 2016 that left him a complete quadriplegic, Jim Ryan has had to learn to use many different assistive technologies to operate his devices.
"I don't feel or move anything below my armpits," he said. "So, I do everything with my mouth."
Ryan has an iPad, a Google Pixel phone, and a very powerful PC which each run different assistive software.
For his iPad and phone, he uses sip-and-puff technology which allows him to navigate and make selections by inhaling and exhaling into a straw. His PC runs a voice software called Dragon NaturallySpeaking which uses his voice to run and complete tasks on his computer, these include writing emails, launching applications, and opening files. Ryan also uses a QuadStick, a hands-free device that uses sip-and-puff technology to control his computer mouse.
Article content
"I do all my emails, I do all my finances, and I do a lot of presentations, which I make up all on my own," he said.
There are many other assistive technologies that someone with a disability may find useful.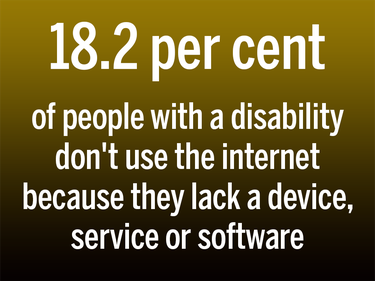 For those experiencing limited dexterity or motor control, there are different types of accessible keyboards, including the Maltron Expanded Keyboard which has a large surface area and raised metal frame that is meant to help someone avoid accidental keystrokes.
There are also alternative input devices, like the sip-and-puff, that allow someone to operate a computer without having to use a mouse or a keyboard. Eye-tracking software uses the movement of someone's eyes to explore webpages and type, and head pointers use a stylus or stick mounted to the head to aid those with limited hand or arm control.
Article content
While his assistive technologies allow Ryan to access his work — he does accessibility consulting, motivational speaking, and is an ambassador for the Rick Hansen Foundation which works to improve the lives of those with physical disabilities — he also uses them for fun.
Before his injury, Ryan was an airline pilot, so he likes to use these technologies for his flight simulator, to play Star Wars games online, and use his VR goggles.
Ryan said his most common issue with technology is when his voice software devices do not hear him properly or he cannot use them for a certain task, like inputting a password or filling out an online form, and he has to use his onscreen keyboard.
"It's a lot slower for me and frustrating," he said. "It's like single-finger typing."
Article content
When he encounters an inaccessible website, Ryan said he takes his business to another webpage or another company.
My life is a fight enough as it is

Jim Ryan
"I just don't want to fight with it, my life is a fight enough as it is," he said.
Websites are not always created to be accessed by assistive technologies. More than 90 per cent of websites do not meet Web Content Accessibility Guidelines (WCAG), an internationally recognized set of standards set by the World Wide Web Consortium (W3C) that are meant to help web developers and designers make websites that are accessible for people with disabilities.
The WCAG is built on four principles: that information is perceivable, that the webpage interface is operable, that the information and navigation are easy to understand, and that content is robust enough to be interpreted by assistive technologies.
Article content
If any of these principles are not met, the W3C says users with disabilities will not be able to use a webpage.
When it comes to regulations governing digital accessibility, employers and businesses must first conform to federal and provincial human rights codes, which ban discrimination because of disability, said David Lepofsky, a lawyer and chair of the Accessibility for Ontarians with Disabilities Act Alliance.
"If a sighted person can shop at a store online, then the website needs to be accessible so I can as well," said Lepofsky, who is blind.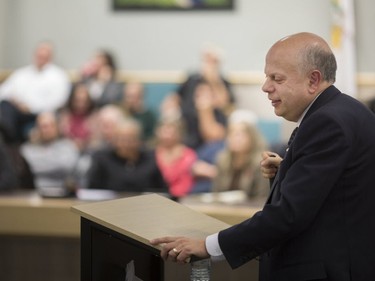 Other regulations, like the Accessible Canada Act (ACA) and the Accessibility for Ontarians with Disabilities Act (AODA), do not reduce these obligations to human rights codes, they only expand on them, he said.
Article content
Under the ACA, the federal accessibility legislation enacted in 2019, there are no enforceable regulations on information and communication, said Lepofsky. The 2011 Canadian Standard on Web Accessibility requires all federal government websites and applications to conform to WCAG level AA, but this does not apply to businesses outside of the government.
In Ontario, since Jan. 1, 2021, under the information and communications standard of the AODA, all public-sector businesses and private-sector organizations with 50 or more workers must make their websites and web-based apps accessible and be WCAG compliant at level AA.
Lepofsky said there are several problems with the AODA and its regulations for digital accessibility. These include long timelines to conform, "embarrassingly poor" enforcement by the government, and that smaller private businesses are exempt.
Article content
Often it is easier for a small organization to fix its web presence than a larger company or government organization with multiple web pages, said Lepofsky.
If a sighted person can shop at a store online, then the website needs to be accessible so I can as well

David Lepofsky
Aislin O'Hara, the co-founder of ProHara, which provides accessible customer service training for businesses, said if the Ontario government had a statement of encouragement incentivizing organizations to make their web pages more accessible it could make a difference, for both persons with disabilities and businesses.
In her work, O'Hara said she often finds organizations think of accessibility as a costly investment or a legal requirement. This is unfortunate for them, she said, because Canadians with disabilities represent a huge untapped market.
Article content
"In Canada, people with disabilities represent over $55 billion of purchasing power per year," she said. "It's a huge market, but businesses aren't necessarily tapping into it because of inaccessibility."
Not only does this apply to businesses selling goods and services online, but it is also beneficial for those that rely on in-person customers to use their web presence to highlight if their brick-and-mortar locations are accessible.
Where Lepofsky said he often finds accessibility problems online is when government organizations post important information on their sites only in PDF versions, which are not accessible for assistive technologies.
"There's no cost when you post something in PDF to also post it in an accessible document like HTML or Microsoft Word," he said.
Article content
O'Hara said one of the most common barriers she encounters in her work is the lack of alternative text, an assistive tool that uses text to describe an image or graphic. This happens on web pages as well as on social media.
She said digital way-finding is also extremely important when using assistive technology. This involves making it easier to navigate information by grouping important text together.
The solutions to these problems do not have to be expensive or time-consuming, said O'Hara. It all depends on if an organization is willing to put in the work.
Kilpatrick said one of the most important ways organizations can do this is to hire people with disabilities, not only as consultants but also in management, to provide their input on accessibility matters.
Article content
While a website may technically be accessible, Kilpatrick said it often takes her double the time to navigate it.
"Is that fair, that something that should take five minutes takes me 20?" she said. "My time is as valuable as any other person's time."
Jessica Mundie is the ninth recipient of Postmedia's Michelle Lang Fellowship, named for the award-winning Calgary Herald reporter who was killed in 2009 while on assignment in Kandahar, Afghanistan. She was the first Canadian journalist to die in the war in Afghanistan. Fellows spend one year on a project of social significance and contribute daily reporting to Postmedia news sites. Mundie undertook her project after completing a Master of Science degree at the Columbia University Graduate School of Journalism. She has also contributed to publications including Religion News Service, the Washington Post and Associated Press.
Read the rest of the Left Behind series
Inaccessible, unreliable, unaffordable: The struggle to get internet in rural Canada
Many Canadians struggle to afford pricey high-speed home internet in urban areas
Many Indigenous communities lack internet infrastructure. Some are building it themselves
Canadians lacking digital literacy left behind as world becomes more dependent on technology