Hotel porter Shay Bell is busy welcoming guests to her five-star Sydney hotel for the holiday season.
Key Point:
People with autism are three times more likely to be unemployed than people with other disabilities
Stereotypes mean that you are pigeonholed by the belief that you are only suitable for a particular career.
Advocates say employers need to recognize the strengths and value of neurodiverse employees
The 22-year-old loves smart uniforms and the hustle and bustle of guests in and out of the foyer.
Part of his job at the Fullerton Hotel is to move trolleys of suitcases to and from hotel rooms.
Bell, who has autism and a speech delay, said engaging with guests was his greatest strength and the best part of his job.
"I like being a frontman and making people smile," Bell said.
"It makes me feel like I've accomplished something."
People with autism like Bell experience some of the highest unemployment rates in Australia.
Stereotypes mean limiting their job choices by the belief that they are only suitable for certain careers.
Clichés like lack of interpersonal skills and love of math have been perpetuated by movie characters such as Rain Man.
Mr. Bell is breaking the stereotype with his front-of-house hospitality role.
He said he enjoyed being part of the team.
"The staff are really supportive. Whenever we need help they are there and tell us to do their job," he said.
"What works for one person may not work for everyone"
While being employed is important to Mr. Bell, finding a job that matches his skills and interests has been a challenge.
His previous jobs included laundry, café and landscaper jobs.
"I've worked in customer-less jobs, and I've been backfired," he said.
"I didn't like them very much."
Sandra Jones, professional vice-chancellor of the Catholic University of Australia, said many employers could do more to increase opportunities for people with autism.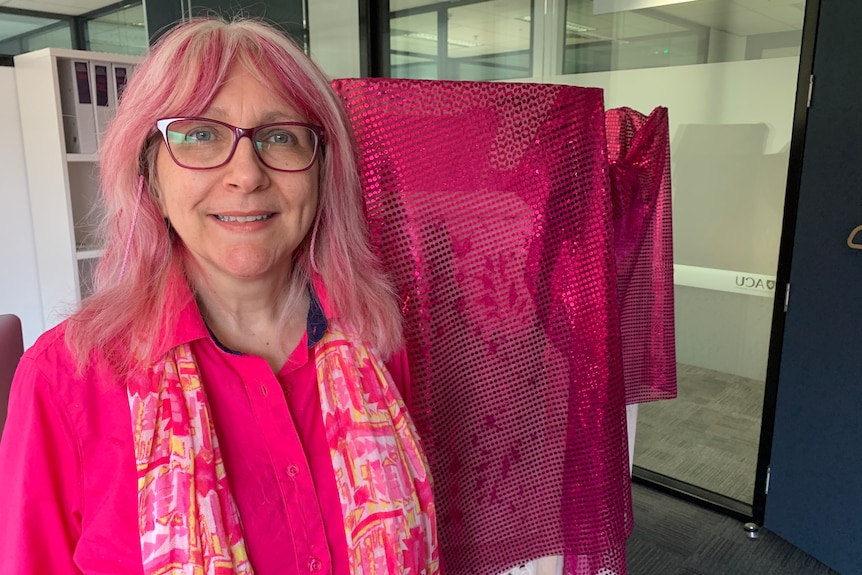 She said companies need to ignore stereotypes that suggest that only IT, engineering and accounting roles are suitable for employees with autism.
"What works for one person with autism may not work for everyone with autism.
Professor Jones, who has autism, has worked with a number of organizations to conduct research on the job search experience of people with autism.
He said the unemployment rate was still "ridiculously high."
According to the Australian Bureau of Statistics, there were 205,000 people with autism in Australia in 2018, and those of working age were almost eight times more likely to be unemployed than those without disabilities.
People with autism are three times more likely to be unemployed than people with other disabilities.
Professor Jones said, "It is outrageous that we are so much less likely to be employed than other people with or without disabilities.
Barriers to employment include inaccessible job search processes and workplaces.
Professor Jones said workplace adjustments need not be costly.
"Have people with autism come and do the work and show them the skills they have," she said.
"We would actually be happier and our employees would be much more productive if they embraced the way we communicated, moved and acted."
"We can do a great job"
The South Australian Government has taken the lead this year in the fight against autism, appointing Emily Burke as Assistant Minister for Autism.
Bourke has developed an autism strategy designed in collaboration with people with autism.
"If we want [autistic] If you want to make a difference, you have to bring knowledge to the workplace," Burke said.
The state government is South Australia's largest employer and Burke said the state government sets an example.
"If we can roll out a charter to every government agency and say this is what we can do as employers and this is what we can do better as employees to be more inclusive, then we will have that true culture. We will be able to have… change our society."
Burke said private companies are also reaching out to transform the workforce.
Mr. Bell trained in hospitality at Hotel Etiko in the Blue Mountains, Australia's first social enterprise hotel to provide employment and training opportunities for young people with intellectual disabilities.
A National Disability Insurance Scheme (NDIS) participant, Bell used a portion of the funds to access the training.
It was Hotel Etiko that helped Mr. Bell prepare for his interview with the Fullerton Hotel.
"The hotel manager was friendly and liked me from the beginning," he said.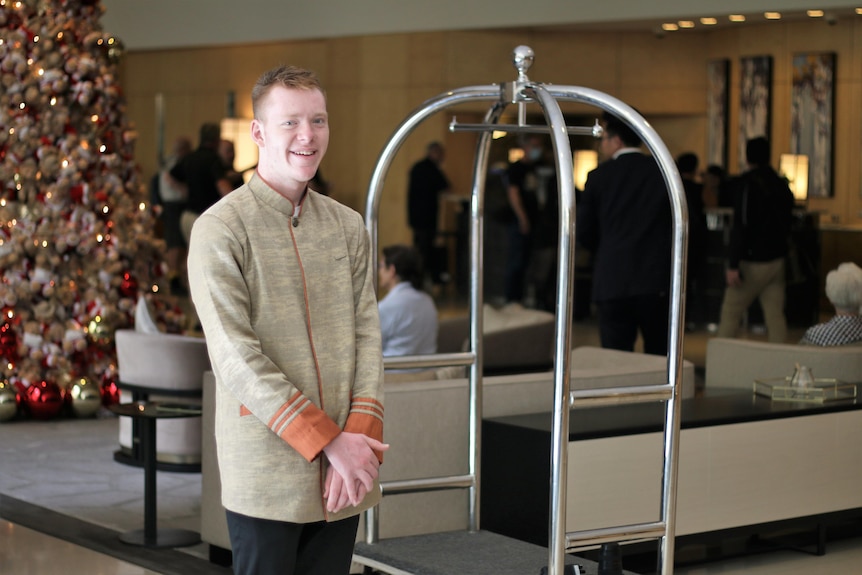 Mr. Bell works two days a week at a hotel and his job helps him become more independent.
He dreams of working full time.
"I love being paid because I can put a lot of money in my account and save it," he said.
According to Bell, people with autism, like everyone else, have different strengths and weaknesses.
"With a little extra support and patience, we can do great work and contribute to society."