The relationship between language and meaning is well established. The language we use is directly related to how we see and treat others. An inclusive language is essential to achieving equitable change based on human rights and social justice.
Many countries today have laws against the use of language that incites or deliberately promotes hatred against an identifiable group.
Many local governments, organizations and school boards have produced comprehensive language guides.
The scope of these laws varies, but what they have in common is a recognition of the importance of language.
And yet, who decides the right words? In my research, I looked at this issue with respect to disability in her education from kindergarten through grade 12.
Unique Community Expertise
Disability-related language priorities are established by the disability community.
These preferences are distilled over time through the ups and downs of factors such as advocacy and allyship, grassroots activism, legal and legislative process, and empirical research.
In Canada, the Canadian Charter of Rights and Freedoms guarantees individual rights by stating individual rights and certain limitations in the supreme law of the land. The Charter protects persons with disabilities from discrimination, including hate speech.
Internationally, the United Nations Convention on the Rights of Persons with Disabilities (UNCRPD), of which Canada is a major signatory, aims to protect the rights and dignity of persons with disabilities without discrimination and on an equal basis with others. States parties to the UNCPRD should promote and ensure the full enjoyment of human rights for persons with disabilities, including full equality before the law.
Community terms should reflect the community's autonomy, preferences and ideals.
The disabled community has been exposed not only to paternalism but also to eugenics. Policy makers across society have ignored their unique expertise.
Disability Discrimination in Schools
In a recent study of adults with disabilities that reflected the experience of teaching kindergarten through 12th grade in the United States, researcher Carlyn O. Mueller found that schools continue to lag in: I found
Lack of representation of persons with disabilities in the K-12 curriculum.
Lack of disability communities in K-12 schools.
Lack of school staff with disabilities.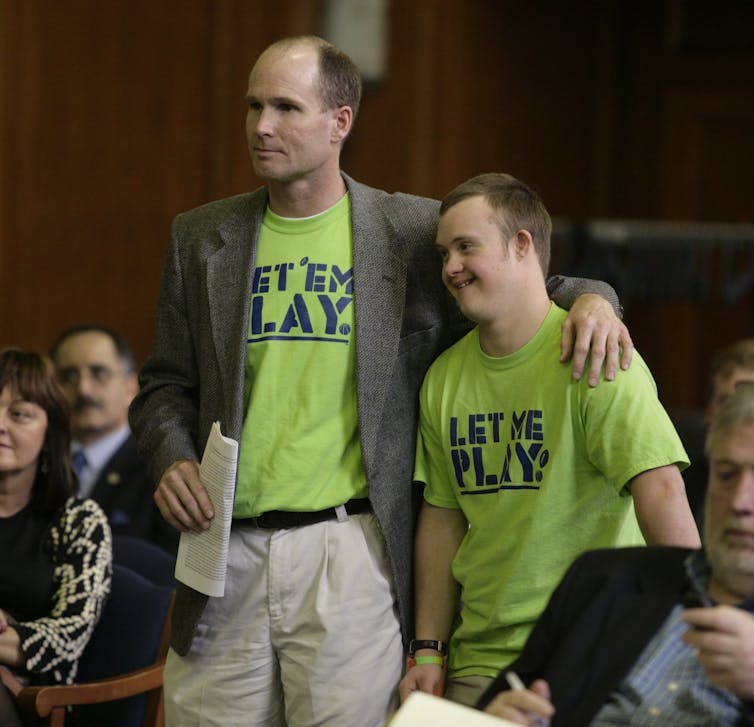 These findings are consistent with my observations of systemic disability discrimination in Canadian schools and current research in the areas of inclusive education and disability research.
Schooling from kindergarten to grade 12 is often stigmatized for students with disabilities. Ableist slander continues, and although separatist practices abound, representation of persons with disabilities in staff, programs, and curricula remains limited at best.
community
The disabled community is the world's largest diverse and equal group. It is also something that many of us participate in throughout our lives.
It's important to remember that disability is not synonymous with the concepts of scarcity, charity, and compassion.
---
Read more: Do you think disability is a tragedy? We feel sorry for you


---
Nor does the intervention need to cure the disabled. Rather, disability is part of the human experience.
It's important to stay away from derogatory terms like "special" and "extraordinary." This promotes active representation of people within the disability community and respects their human rights.
A human rights perspective emphasizes that our society perceives and names disability as a result of interacting with an environment that does not accept our differences.
This lack of accommodation hinders participation in society. The inequality is caused by society's inability to remove difficult barriers for disabled people.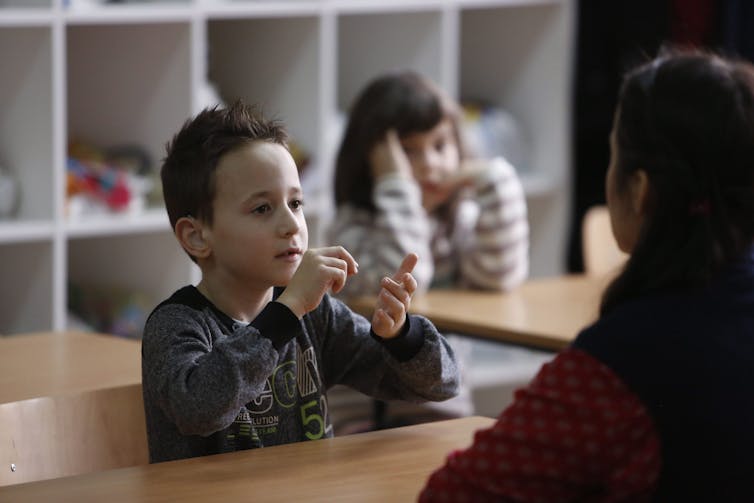 some terms
Below are terms that schools and communities can use to promote inclusion.
Neurodiversity and neurodivergence: Originating in the autism community, neurodiversity reflects the notion that all "bodyminds" function in diverse ways. As noted by the University of Minnesota's Critical Disability Studies Collective, the terms neurodiversity and neurodiversity "came from the autistic community and include cognitive and brain damage, epilepsy, learning disabilities, and psychiatric disorders."
Ableism Promotes the belief that 'typical' abilities are normal and superior. Ableism posits that disabled people need to be corrected, and disabled attitudes define people as lesser while including harmful stereotypes about disability. Ableism often leads to discriminatory beliefs, attitudes and behaviors, often resulting in segregationists and exclusionary measures.
medical model of disability says that people are disabled because of their disabilities and differences. In the medical model, dysfunction is viewed as broken and in need of correction. Individuals are considered inferior even when their disability or difference does not cause them pain or illness. Medical model lenses can lead to stigma and may be seen as a precursor to disability.
Social model of disability: The social model created by disabled people claims that humans naturally have different minds and bodies, and that they are changed and shaped by the environment. Disability is part of the human experience. The social model argues that disabled minds and bodies are not a problem, and that society's inaccessible structures, systems, and attitudes are problems that need to be fixed. Set the foundation.
Wheelchair users/passengers: Wheelchair users.
Educators, academics, and advocates should demand disability-appropriate terminology and language in all K-12 schools.