In September 2019, I showed up tearfully at the Yale psychiatrist's office. As with most of my first year classes, my depression and insomnia got worse at the beginning of my second year and I couldn't sleep until hours before I needed to go to class. I was looking for it.
I asked if I could have some of my absences forgiven as long as I kept up with class. I was told that the university's mental health and counseling office has a policy of not writing notes in support of disability considerations because students may lie about their symptoms.
I'm a Yale Jr. now. Last month, I was one of her two named plaintiffs, as well as a Yale University mental health advocacy group called Elis for Rachael. They filed a class action lawsuit against the university for failing to treat and discriminate against students with mental health disorders.
I didn't want to spend time suing them at Yale. It's scary to go up against an elite and powerful organization that wields more money than the GDP of 103 countries. But despite dozens of students calling for change, Yale has made minimal attempts at reform. For years, students and alumni have encouraged Yale to make mental health treatment more accessible on campus, address mistrust in mental health services, and make health care withdrawal and reinstatement policies less punitive. Organized an organization that seeks. These intensive efforts have brought little change. Every second we wait, the lives of our students are at risk.
People with mental disabilities have the same federal civil rights protections as people with physical disabilities. Under the Americans With Disabilities Act, colleges and universities are required to provide academic accommodation and other reasonable modifications to students with all forms of disability. Our lawsuit alleges that Yale University did not.
As plaintiffs, we are not seeking monetary relief. All we ask is for Yale to change his policy. I chose to be named in the lawsuit because I didn't want other students to go through the painful experience I had.
My mental health deteriorated rapidly after being denied support by a collapsing school psychiatrist. I also knew that I would not be able to complete the course and complete the semester without accommodation. Everywhere I asked for help I ran into dead ends. I felt trapped. Reluctantly, I submitted my resignation letter.
Once my medical withdrawal was formally recognized, Yale seemed primarily concerned with kicking me off campus. Halfway through the semester she lost his 75% of the tuition and housing costs for the semester, even though she only dropped out a third of the time. Access to student health insurance has been revoked. I was officially banned from participating in campus activities, using Yale University facilities, or even stepping onto campus without prior permission. I was isolated and abandoned. Even Yale's facade of caring for my well-being seemed to evaporate the moment it was no longer an issue for me to deal with.
Six months later, after attending an intensive outpatient treatment program, I felt stable, optimistic, and ready to re-enroll. turned out to be. The application must include a personal statement, three letters of support, an interview with Yale administrators, and a course to earn a B or better in two classes at his accredited four-year institution. It consisted of work requirements (which have since been removed). had to pay. It's a cruel irony to skip school and prioritize mental health, but I was just told I had to take classes anyway.
All this was to prove that I was "constructively busy" during withdrawal. Yale University allowed me to assess not only whether I was receiving treatment effectively, but also that I used my time off "productively" according to their policy. did not take I needed to heal. The Yale process made me feel like my mental health issues were a weakness, a lack of morals, a character flaw that I had to fix to get my place back.
I found myself on thin ice and returned to campus. As Yale University stipulates for most students who drop out for any reason, I knew that if I failed even one course in my first year, I could be unintentionally kicked out of college this time. This pressure was exacerbated by the exhausting and demoralizing battle to receive disabled accommodation as I spent weeks back and forth between management and staff.
My time at Yale has been poisoned by these hurdles and the fight to secure reasonable accommodation. I have never been treated like a 19 year old in need of help. In , I was seen as a burden and a responsibility.
This problem is not unique to Yale. Instead of seeking perfection, punishing anything less, and approaching students with compassion and care, pressure-cooker colleges treat mental health disorders as evidence of imperfection. Creating tomorrow's leaders, even if it means sacrificing their happiness.
My experience was traumatic, but the horrifying reality is that I am luckier than many others who struggle with mental health. I had access to financial assistance and health insurance. This is not the case for countless students. Students who have been forced or pressured to leave school by the university, placed in psychiatric wards, taken off campus by the police, or left without any support after being cut off from the university. is. detailed in our litigation.
The impact of Yale's discriminatory policies is most acute on the unprivileged students I've had. Students of color face medical racism. Rural students are being cut off from Yale housing and forced to return to places where they may lack substantial mental health treatment. Students who rely on Yale for health insurance suddenly lose it.
As a result, the campus culture surrounding mental health is one of horror. Desperation in desperate need of help is hard to describe, but knowing that seeking help can lead to catastrophic consequences is like drowning, but life is his. We also know that your jacket can choke you.
I like to imagine alternate realities where my story plays out differently. was not my only option. And a world where I met guidance. A world where my struggles didn't question my ability to succeed, a world where I wasn't forced to prioritize being a Yale student over being human.
I shouldn't have had to argue so hard for myself.Students struggling with mental health, especially those in crisis, are often in a position where they cannot fight this hard .
Ultimately, our case aims to take a meaningful step towards building a more just world where students at risk are greeted with compassion rather than punishment. It's just one step. Much more effort and advocacy is required to change the cultural norms that punish mental illness and to change university policies to humane ones that truly promote student well-being. Because at the end of the day, the question colleges should ask is not "How can I get rid of you?" Rather, "What can we do to help you?"
---
Editor's Note: Yale and the plaintiffs in the lawsuit have asked the court to stay the proceedings so they can enter into settlement talks. When asked for comment, a Yale University spokesperson said in his statement: When we make decisions and set policies, we put the safety and health of our students first. We believe in creating and maintaining a strong and intelligent support structure for our students, and often the safest plan involves our students' parents and families. We have taken steps to simplify the return of medically expelled students to Yale and provide additional support to students. We are also working to increase our resources to help our students. The University believes our policies comply with all applicable laws and regulations. Nevertheless, we have been working on policy changes that address the emotional and financial well-being of our students. "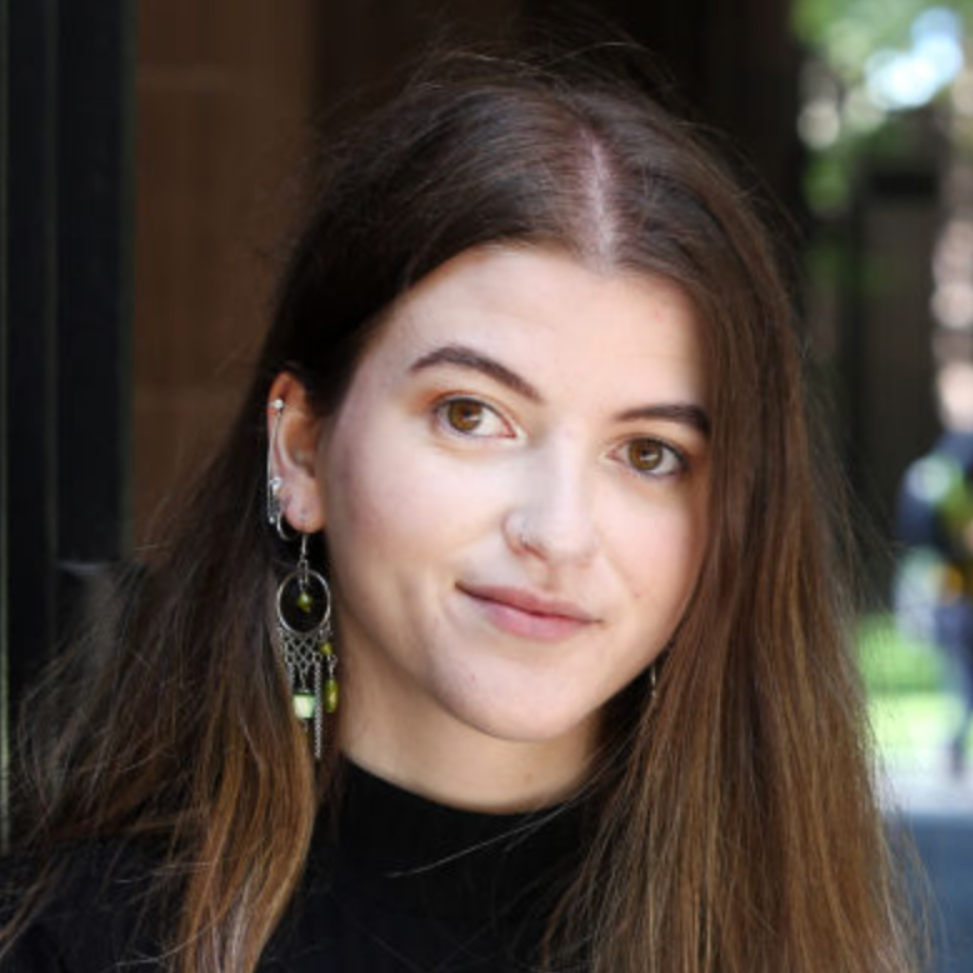 Alicia Abramson is a student at Yale University, studying cognitive science and social construction. Outside of her school, she has an interest in mental health advocacy and is working to abolish prisons and police in her hometown of Los Angeles.